A Collection of Samples to Entice Your Senses
You're already bathing, why not elevate the experience into your daily intention-setting practice. Our products were consciously formulated and blessed to nurture this approach.
Give Intention Skincare a Try!
Enjoy a sample of each of our main products, wrapped up in a cute organza bag with a handful of extra goodies just for fun! 
This is an excellent way to become introduced to our intimate collection of intention skincare products before you commit to buying full sizes. 
Kit Includes:
4 Soap Samples: 1 of each: Clarity, Nurture, Balance, and TLC soap.
5 Moisturizer Samples: 1 of each: Ailments, ConScentual, Intuition, Strength, and Transform moisturizer.
4 Aroma Spray Samples: 1 of each: Bliss, ConScentual, Release and Spirit Cleanse aroma spray.
White, satin tied, organza bag
Information about our products and company
A few extra goodies ☺
Want to Know More? 
Browse the products on our website or contact us directly!
Use the chat feature to ask an immediate question, call or text 708-990-4995 or email us at info@nefertemnaturals.com.
We always get back within 24 hours or less! 
OUR QUALITY PROMISE
We promise our ingredients to be of the highest quality possible.
We also promise to continue to purchase from other conscious companies that choose people, plants and the planet over profit.
We would rather support companies who can't afford "organic" labeling, but operate their business organically, with integrity, over companies who don't.
We carefully select:
Organic whenever it makes sense. (roughly 90% of our ingredients are organic)
Carefully wild-crafted or farm-grown herbs from companies who support herb protecting initiatives.
GCMS-proven pure, unadulterated essential oils of the highest grade
Tallow rendered (in-house) from cattle cared for by a small family ranch who humanely raises them outdoors on an entirely grass fed diet, without the use of steroids, antibiotics or hormones. When ready, those cattle are taken in by the local, family butcher and prepared so as to make use out of every part of the animal with respect. Discover the benefits of tallow. 
If you are not 100% satisfied with your order, 
read our full money back guarantee policy
and
contact us
to initiate a refund.
MONEY BACK GUARANTEE
30 DAY MONEY-BACK GUARANTEE
We offer a full 30-Day Money Back Guarantee on any item you are not 100% satisfied with. Simply contact us to let us know within 30 days of your order date and we will refund 100% of the purchase price including shipping. All we ask is that you consider giving the product to someone who may like it. Only one return per person per lifetime. 
Questions? Contact us. We'd be happy to help. 
Nefertem - The ORIGINAL Intention Skincare Company
Why We Chose These Ingredients
Customer Reviews
09/08/2021
Audrey A.

United States
I recommend this product
Great cremes
I ordered the creme with patchouli and now I remember from the first sample I'd ordered that I really like the scent and formulation. The scent disappears after an hour on me, but the tallow formula still now into my skin, nails, cuticles and lady's for hours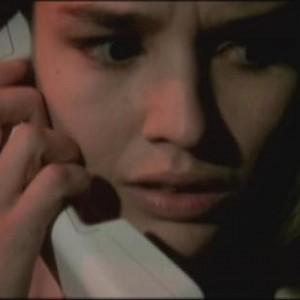 MF
06/06/2021
Marci F.

United States
I recommend this product
Great product!
I've been searching high and low for an all natural product for my dry skin that wouldn't leave me greasy, thankfully I found nefertem in my search! Their transform moisturizer is great— smells lovely, sinks right in, and is cost effective (a little goes a long way!) Not only that, but they included some free goodies in both of my orders. I'll be doing business with them again! Thank you for my glowing skin :)
06/04/2021
BECKY

United States
I recommend this product
Did not disappoint!
I ordered a trial size of the Transform moisturizer and it's so lovely. I already use another scent from Nefertem, so wanted to try this one too. I'll definitely be ordering the full size soon!
05/05/2021
Peggy O.

United States
I recommend this product
Lotions and Ailment Cream
The lotion is so creamy and you don't need much. The ailment cream was Amazing and the scent very soothing. The handwritten "Thank You" touched my heart...made me feel like I wasn't a number in the crowd. I also received a couple of other samples that I didn't order. I appreciate that! And, Thank You for a good product.
04/26/2021
Tracey P.

United States
I recommend this product
Superb product!
I love the feel and they smell wonderful:)