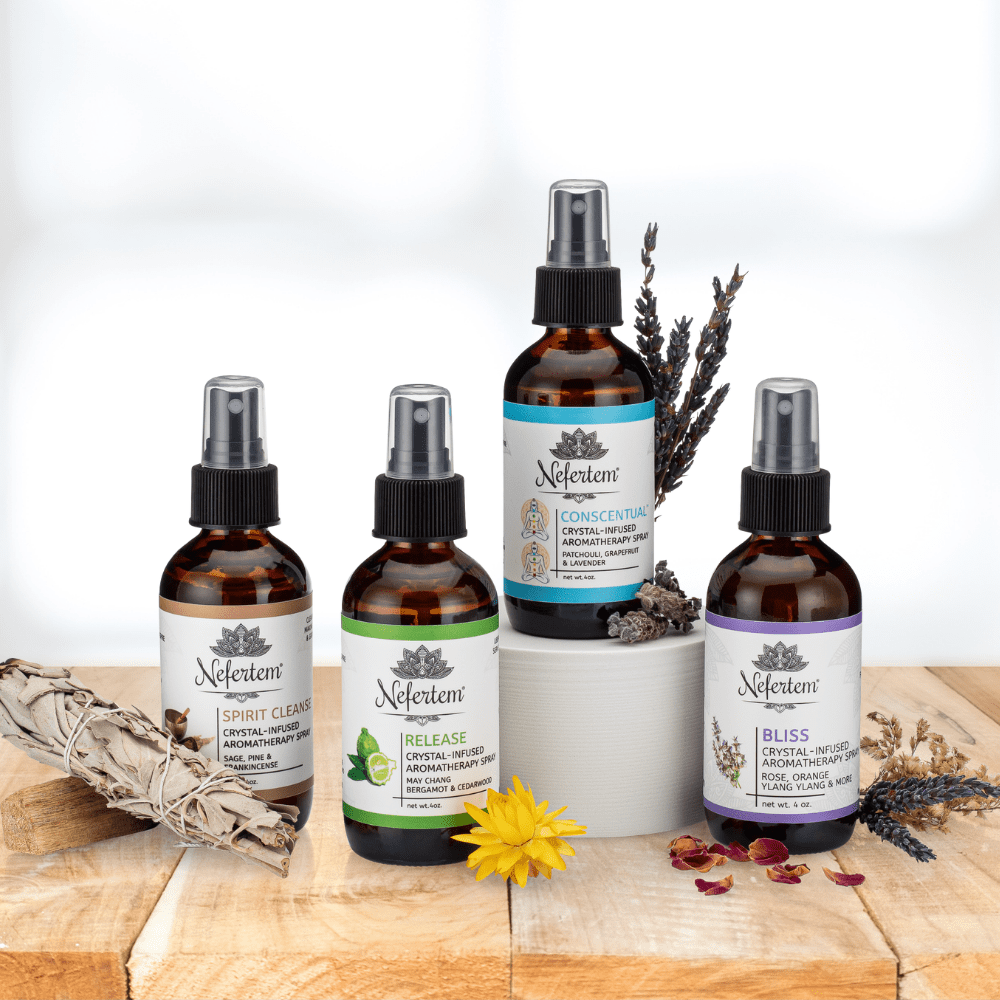 Seal Your Intention With A Spritz
Quiet your mind, close your eyes and breathe.
Declare your intention (ex. today, I will release my fears and trust in the process.)
Head held high, spritz from crown chakra to root (head to toe) to seal it in.
Walk out into the world with vibes so high, people pause to consider what's changed about you!
Made with Full Moon-Infused Water, Quartz Crystals and Good Vibes
Each Bottle Contains:
7 Clear Quartz Crystals To Affirm Your Intention
Full Moon Water To Amplify Its Power
Essential Oils To Raise Your Vibrations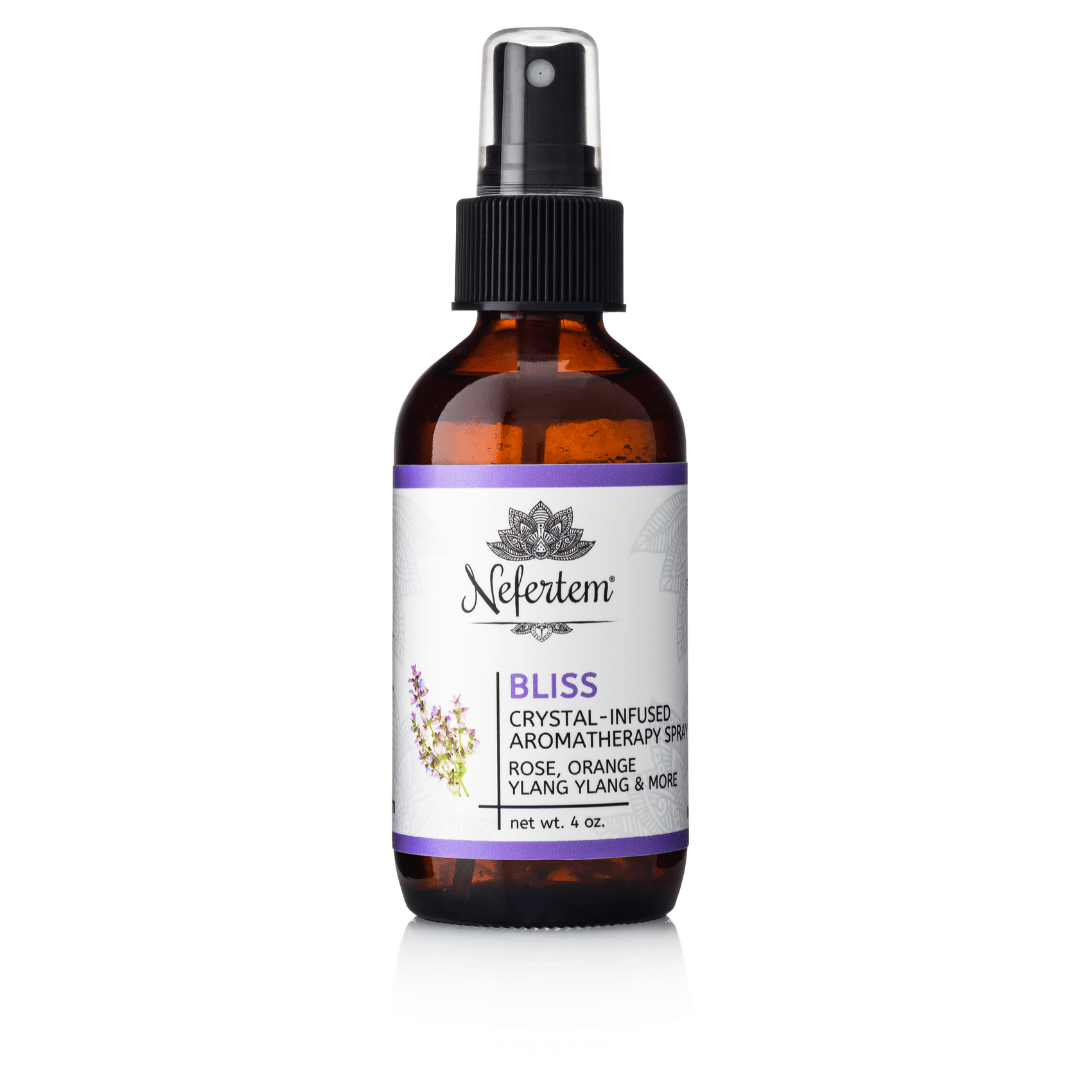 Like Clean Eating...for Your Skin
Check Out These Amazing Aromas
Good Vibes Only

The attitude, working environment and spiritual journey of our staff is of utmost importance to us. We encourage grounding, meditation, shaking off emotional turbulence, learning, healthful eating, and more.
While in-studio (and in most of our homes), we surround ourselves with crystals, good music, plants, and inspiring words to keep our spirits elevated as we work.
We believe that cultivating a positive, fun, grounded workplace infuses a sense of vibrancy into each product that can be drawn upon during conscious intention setting every time they are used. 
Our Risk-Free Guarantee
All Nefertem orders come with our 30-day money-back guarantee. 
If for any reason you are not 100% delighted with your order, we will issue a refund, no questions asked. Read our full guarantee.